Welcome to the Greater-Washington Community Kollel
The Greater Washington Community Kollel was conceived as a Torah learning center to service one of the largest Jewish communities in North America with a total Jewish population of over 170,000 individuals. The unique demographics of Greater Washington, having among others a substantial young and vibrant sector in positions of influence and communal service, befitting a capital city, provided the Kollel with a unique opportunity to reach forth and establish itself.
The Kollel offers many learning opportunities for the beginner and advanced alike. A typical day begins early with Daf-Yomi, and concludes with a well-attended evening seder with numerous shiurim to choose from.
The Greater Washington Community Kollel is honored and privileged to have the following individuals as faculty, adjunct staff, and alumni of the Kollel: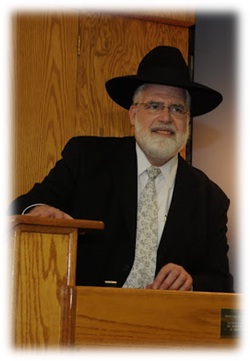 Founder
Rabbi Kalman Winter ZTL
In 2008, Rabbi Winter ZT"L founded the GWCK, the capstone project of a successful Rabbinic career. Rabbi Winter was involved with the running of the Kollel on all levels until his passing in 2012. His vision and imprint still directs the Kollel to this day.
Rosh Kollel/Dean
Rabbi Menachem Winter
Rabbi Winter is the head of the Kollel. In addition to overseeing the daily functioning of the Kollel, Rabbi Winter teaches two advanced Talmud classes and a weekly Parsha class. Join Rabbi Winter at his lively and interactive shiurim!
Rosh Chaburah
Rabbi Yitzhak Grossman
Rabbi Yitzhak Grossman is the Kollel's Rosh Chaburah and Senior Lecturer, leading the Kollel faculty in an intense study of Jewish law in both the morning and the afternoon. Rabbi Grossman also lectures throughout the community on a diverse range of Jewish philosophical and halachic topics.
Director of Community Outreach
Rabbi Yonatan Zakem
Rabbi Yonatan Zakem serves as the Kollel's Director of Community Outreach, working to expand the Kollel's programming throughout the community. Join R' Zakem for his Sunday morning class based on the philosophical introductions of the Rambam!
Director of Special Projects
Rabbi Hillel Shaps
Rabbi Shaps has been with the Kollel since 2014. He teaches a number of classes, including a Jewish Mysticism class, a Navi class, and an interactive group for High School students. Rabbi Shaps also arranges special projects for the Kollel.
Kollel Scholar
Rabbi Yaacov Sternman
Rabbi Sternman joined the Kollel in 2016. In addition to his learning with community members, Rabbi Sternman leads the Kollel's Yesodei Hatorah program, with classes at the Kollel and Young Israel of Potomac.
Director of Alumni Activities
Rabbi Yisrael Glassberg
Rabbi Glassberg was with the Kollel as a full-time Kollel Scholar from 2010-2012. As Director of Alumni Activities, Rabbi Yisrael Glassberg works with Rabbi Winter on Kollel projects, and interfaces with the community as a Kollel representative. Mrs. Elana Glassberg runs teenage youth activities and discussions for teenagers across the Greater Washington community.
Kollel Adjunct
Rabbi Zacharia Schwartz
Rabbi Schwartz was a full-time Kollel Scholar from 2012-2015. In addition to his profession in the field of cyber security, Rabbi Schwartz continues to be involved with the Kollel's programming and teaching. Join Rabbi Schwartz for one of his Chumash classes!
Kollel Adjunct
Rabbi Avrohom Sussman
Rabbi Sussman directs the Yesodei Hatorah Program in Kemp Mill. Join Rabbi Sussman on Thursday evenings to advance your Gemara proficiency skills!
Kollel Adjunct
Rabbi Yair Friedman
Rabbi Yair Friedman was with the Kollel from 2008-2010, at which point he became a teacher at the Torah School of Greater Washington. As an adjunct faculty member of the Kollel, Rabbi Friedman continued to participate in the Kollel's chapter of the Yesodei Hatorah Program until 2016.
Kollel Alumnus
Rabbi Shmuel Leigh
Rabbi Leigh was with the Kollel from 2008-2011. Currently, as founder and programming director of the Golden Network, he continues to serve the Jewish learning needs of the Greater Washington community.
Kollel Alumnus
Rabbi Shmuel Lichtenstein
Rabbi Lichtenstein was with the Kollel from 2008-2011. He is now a beloved and respected Rebbe in the Torah School of Greater Washington.
Kollel Alumnus
Rabbi Dovid Brotsky
Rabbi Dovid Brotsky taught a number of weekly study groups on areas of Jewish thought, such as Jewish Mysticism and the works of Rabbi Dessler. Rabbi Brotsky graduated from the Kollel in 2014, and now resides in Cincinnati, Ohio, where he works in IT and continues to be a positive influence in the community.
The Kollel's mission is twofold: Firstly, to develop Rabbinic scholars who are deeply knowledgeable in Jewish law and custom, and well-qualified to serve as effective leaders and educators in Greater Washington. Secondly, to engage the community and to inspire and educate both the young and old, affiliated and unaffiliated, scholar and beginner alike, through the power of Torah study, our heritage.

To achieve these two objectives, the Kollel operates on two parallel, complementary levels. It is a place of Jewish learning where our carefully selected, fully trained Kollel Scholars continue in intensive Torah study. In addition, these scholars devote themselves to reaching out to the community, teaching, educating, and inspiring. The Kollel has extensive classes and programs which run the gamut of the Jewish experience including advanced and beginner Talmud, Jewish ethics and morality, prayer, and self-improvement.

The Kollel has reached hundreds of men and women with classes in D.C., Kemp Mill, Rockville, Potomac, and White Oak. Our Kollel scholars have managed to touch the lives of many, teaching how the Torah applies to everyday lives and enriching the spectrum of our existence from effective parenting and happy marriages, to our conduct in business and society, and living a life of happiness and meaning.

Our alumni, true to our mission, are already enriching Greater Washington as well-respected educators and outreach professionals.